Trend book Spring Summer 2024 is on the way
With the Milan show over, the summer in full swing and people thinking of going to the beach, we are working hard on our new trend book - Spring Summer2024. Due to the COVID-19 pandemic, international travel is limited, especially for us working in China. With the help of our team, we collected a lot of international information such as Paris Design Week, Maison Objet, Milan Design Week and Milan Salone Del Mobile. At the same time, we are also extracting loads of information about new trends, the happening colors, styles, materials, new inventions, and so on from the vast array of sources. After analyzing and processing all this info we will group the information into 6 general directions, each of which contains 5 smaller trends. We will be able to show you 30 looks in total! Are you curious on how we did it? We can't give away all of our secrets but we can lift a little tip of the veil, let me show you!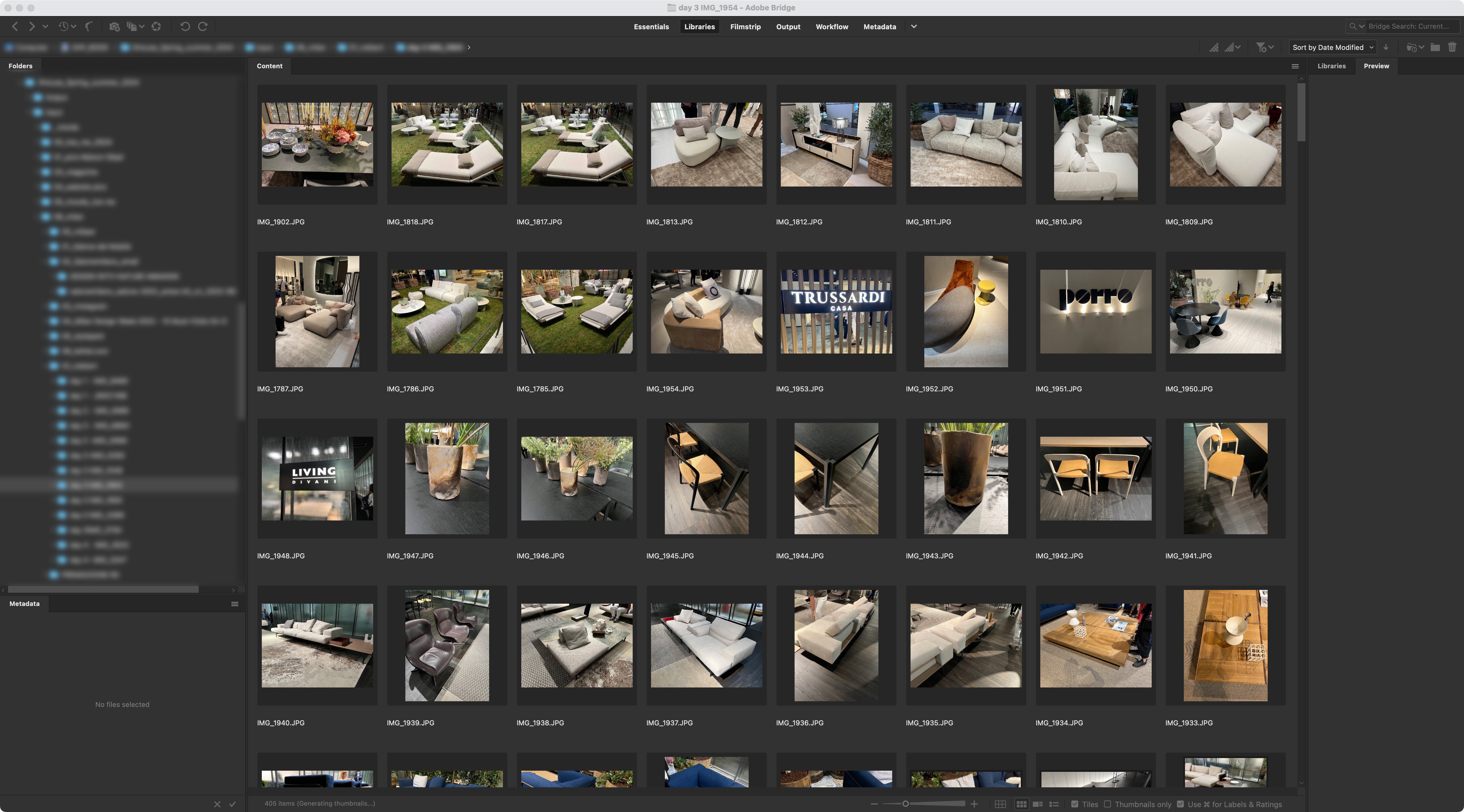 We have developed a classification system for the information we collect. How relevant is it, how new, what category, what function? This way we can analyse what there is out there and filter the real trends from the less real ones. Although most of the work is done digitally, nothing can beat an actual mood board. This invaluable tool helps to see if the story is starting to form and the message will be clear. Each section is carefully considered and repeatedly sculpted because we strive to make sure that the final product help readers better interpret the trend information and create better collections and design products. The overall message for this season of the book includes romantic, natural, young, retro, beach elements and the latest trends in colour, patterns, and materials.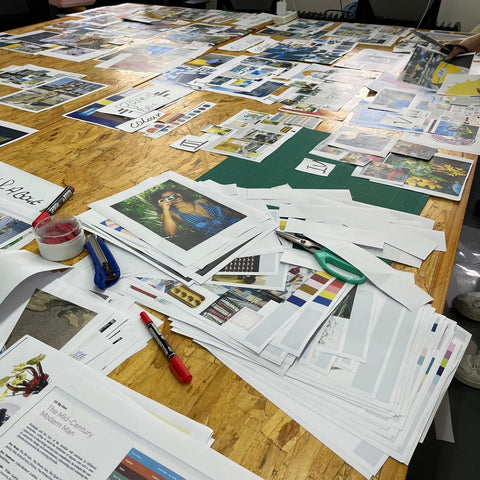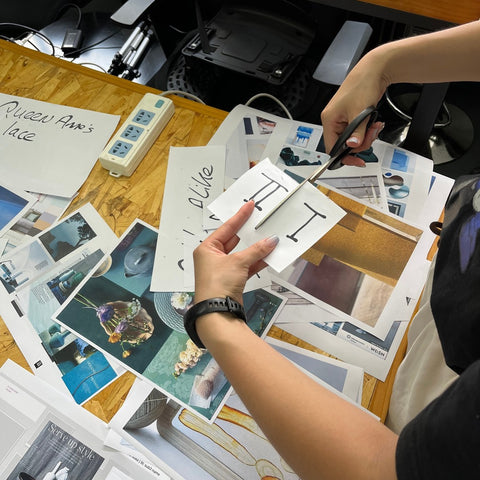 The production of mood boards is done at the moment. All available walls in our studio are covered with them and we are moving on a new chapter – starting with preparing the next phase of our new book! We can't show you more information at present but follow us to learn more about details. Remember! 'We trend to inspire'. We are also on LinkedIn@3House Productions Ltd, Instagram@3houseproductions, and Pinterest@3HPtrends.