Flower Arrangements in Guangzhou Four Seasons Hotel and Taipei!
As a trend company, we always trend to inspire. However, this time, we are going to show you something new: flower arrangements! It was a great honor that we at 3House Productions Ltd were asked to make the floral decorations in the ballroom of the Four Seasons Hotel in Guangzhou using plants and flowers of the season to create a colorful setting for two great parties: Dutch King's Day 2023 and the UK Coronation party in Guangzhou. Meanwhile, our botanical designer Arjan Schep also got an invitation from Netherlands Office in Taiwan for helping decorate the Dutch King's Day 2023 Party.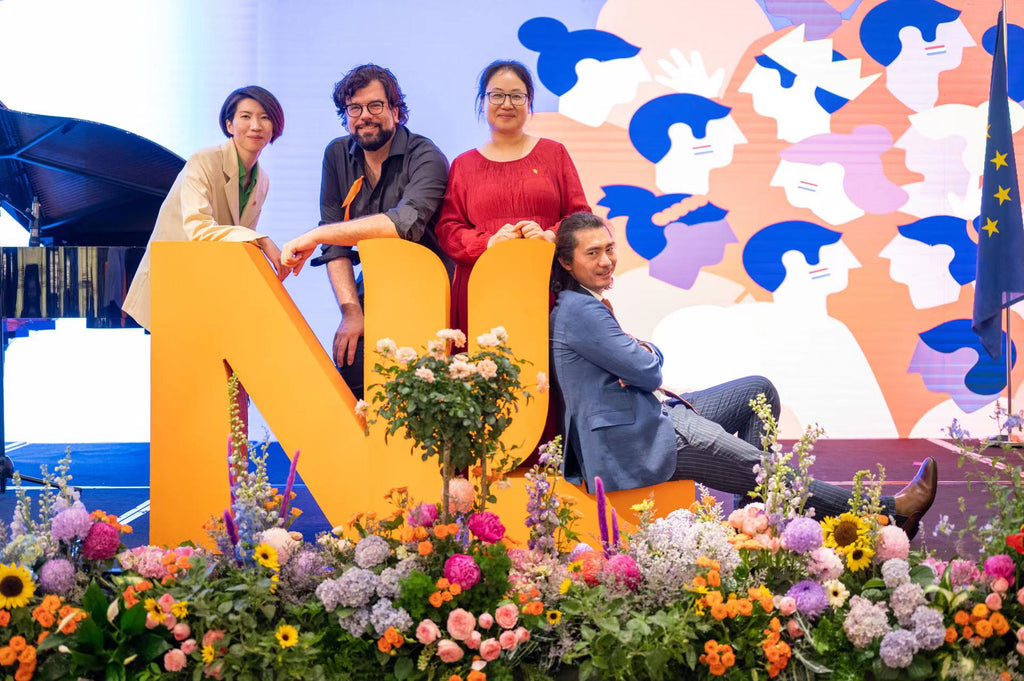 Dutch King's Day 2023 Party in Guangzhou
Our Botanical designer Arjan Schep and Master florist Wingho created a lush garden around the main stage and 2 Van Gogh inspired sunflower arrangements containing flowers that were craftily handmade using botanical components by skilled Chinese designers at Jinsa.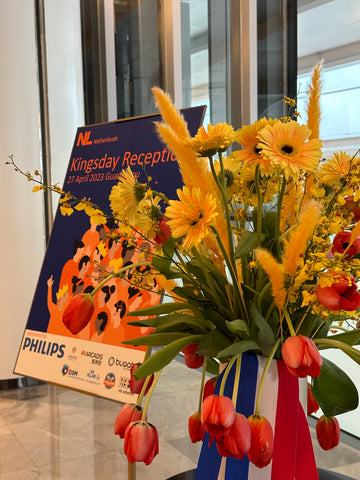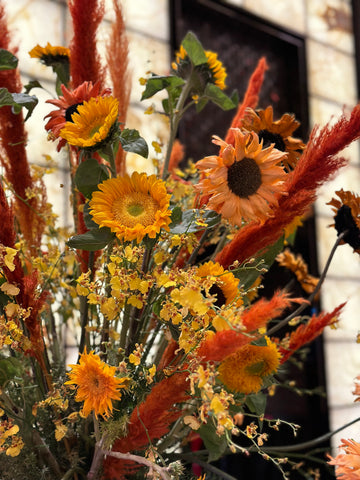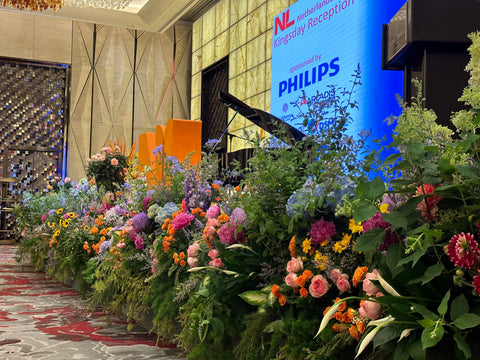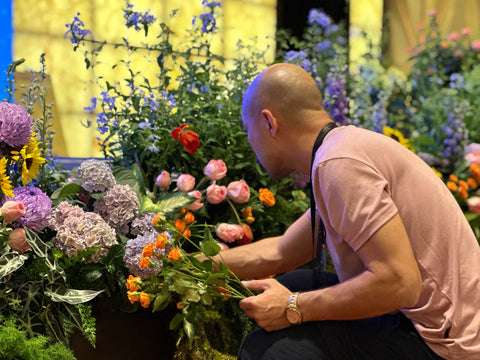 We also visited the big event at night, and it was great to see all of the Dutch community coming together again to celebrate this important moment. Many thanks to Robbie Wang of the Guangzhou consulate, who helped us in many ways. Together with our friends and colleagues we enjoyed a great event.
Coronation Party in Guangzhou
It was such an honor that we got an invitation from British Consulate in Guangzhou to be part of this successful event's contribution. Arjan Schep and Wingho created a Union Jack flag with flowers and a mini charming English garden around telephone boxes, post boxes and park. We were delighted that the decoration we created was one of the highlights of the gorgeous coronation party and received lots of positive feedback from the organizers and the guests.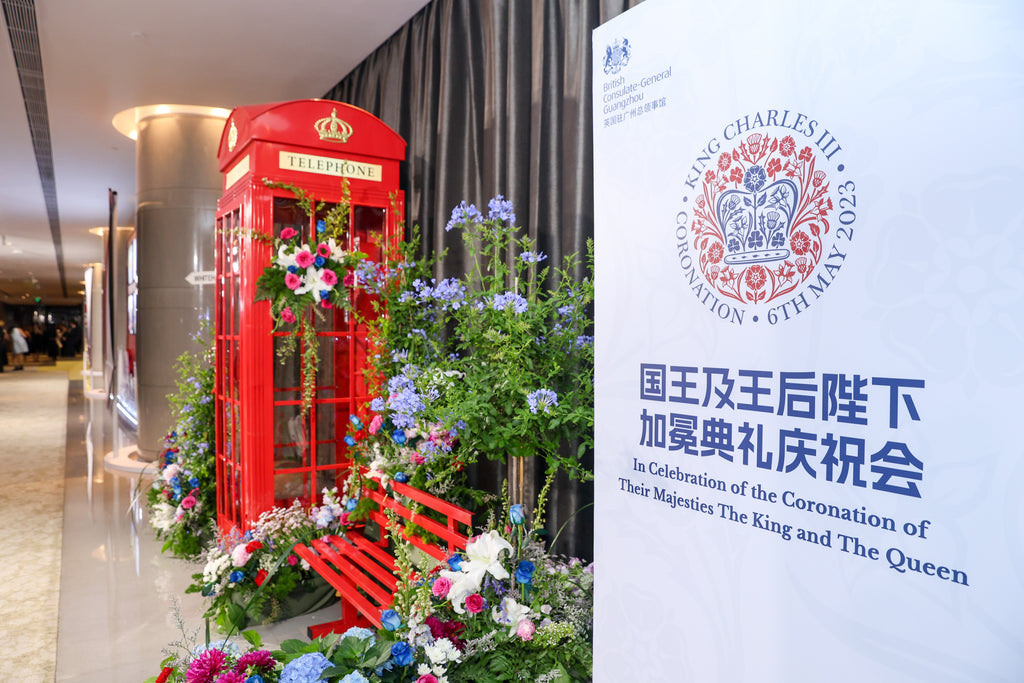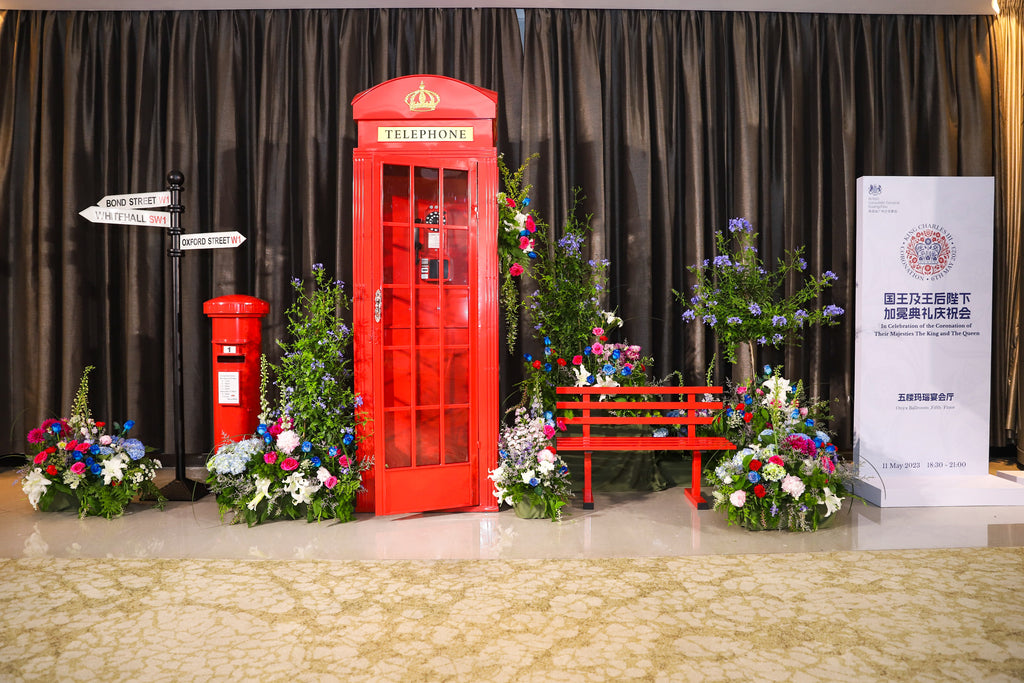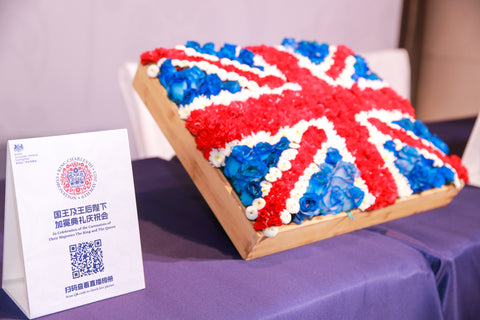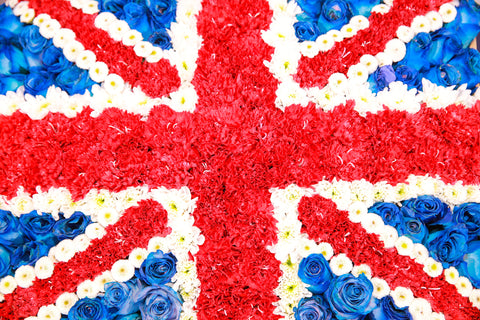 Thanks to the British Consulate in Guangzhou for making this coronation party possible and wonderful. We also thank our botanical masters Arjan Schep and Wingho for bringing these beautiful arrangements to life. We were so happy to contribute to this feast and celebrate this important occasion together. We can't wait to work together for the next event!!


Dutch King's Day 2023 Party in Taipei
Our botanical master, Mr AJ, was very honored to be invited by the Netherlands Office in Taiwan to participate in the floral arrangement for the Dutch King's Day event. These floral arrangements were inspired by some of the most famous Dutch paintings, such as Hieronymus Bosch's The Garden of Earthly Delights, Johannes Vermeer's Girl with a Pearl Earring, Mondrian's Composition with Large Red Plane, Yellow, Black, Gray, and Blue (1921), and Dick Bruna's Bloemen voor Moeder Pluis.
We appreciated the incredible support of the organizer and the love for flower arrangements from the guests. Let's enjoy the feast again through the film and Pics. If you are interested in having us add a sparkle to your event, please feel free to contact us. We are on Instagram @3houseproductions, Pinterest @3HPtrends, LinkedIn @3House Productions Ltd.